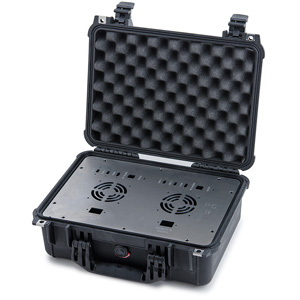 Pelican cases are renowned for their durability and versatility (I use a Pelican 1510 for photography gear myself). Now we're expanding on that versatility by offering two great options for custom panels specially made to fit them. First, check out our updated Online Plate Creator, which now allows you to configure, price, and order a panel entirely online, in uncoated or black anodized 0.09" aluminum.

Second, check out the Custom Pelican Panel info page with additional finishing options, more materials, and free PDF drawing downloads of all available panel sizes.

If you just need a blank panel, we carry those here!
As always, contact our Sales department if you have any questions!