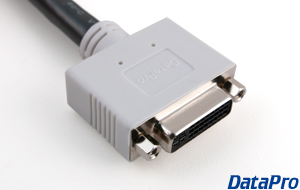 The part now incorporates a low-profile plastic overmold and strain-relief on the female connector. This replaces the shrink tube. This overmold does not change the overall area inside the enclosure required for mounting.
Photos of the new version are available here.
Please see the part drawing here.
The old version will be available upon special request.