What's the best way to place an order?
---
The fastest and easiest way to place an order is through our website. Just locate the item or items you're looking for and click "Add to cart" then follow the checkout prompts.
Can I use a purchase order?
---
We offer 'Net 30 Day' payment terms, subject to approval of credit application. Special terms may be considered on a case-by-case basis.

First time customers will need to submit a Credit Application to be approved by our accounting department. All first-time orders must be prepaid, and future orders can be placed via Purchase Order (on approved credit). If you're in a hurry, we recommend placing a credit card order through our website, which can be processed immediately.

Further details are available on our Purchasing Info page.
Do you have international distributors or resellers?
---
We do not use any resellers or distributors. All of our products ship directly from our warehouse in Seattle, Washington. We are happy to ship internationally, and offer a number of fast, affordable global shipping options. See our International Shipping methods for more information.
Do you offer reseller accounts and pricing?
---
While we do not specifically offer "reseller" accounts, we are happy to create an account for you in our system, which can be used to track order history, reference purchase orders, and improve customer service efficiency. All companies with credit terms are automatically set up with an account in our system, but many prepaid customers enjoy the benefits as well. Pricing is based solely on quantities ordered.

Further details are available on our Purchasing Info page.
What is your minimum order quantity?
---
We have no minimum order quantities! Even custom manufactured products have no minimum order quantity, making DataPro perfect for prototypes and product development.
When will my cables ship?
---
Orders for in-stock products placed before 2:00 PM Pacific Time will be shipped the same day under most circumstances. Orders placed after 2:00 PM may ship the following day.

Most custom orders are filled in 1 to 3 days, depending on size and complexity.

If your shipment is delayed or backordered for any reason, our staff will contact you to offer alternative options, and determine how you would like to proceed.

When your package is scanned for shipment, an email confirmation, with tracking number, is automatically sent to the address on the order.
Do you offer Rush or Expedited production?
---
Yes we do! In many cases, production of custom manufactured parts can be expedited to meet a specific target date. This can include custom machining, assembly, and cable production.

Complex or high-volume projects may require longer lead times or alternate rush options. Additionally, these factors may affect the availability and cost of rushed production:

Specialty finishing
Component sourcing
Design revisions
Shipping transit time
Availability of materials
Our Sales department is happy to discuss options and accommodate your specific needs!



Can I use a freight forwarder?
---
We don't arrange freight forwarding services, but your courier or freight forwarder can pick up an order from our Will Call area during regular business hours.
Why didn't I receive a confirmation/tracking email?
---
For your convenience, our system generates an automated email confirmation upon submission of an order, and an additional notification containing tracking information for packages as they are shipped. These emails are sometimes accidentally flagged as junk mail by spam filters. Adding datapro.net as an exception will prevent this from happening.

Please note that tracking information is not available for shipments sent via USPS or some international postal carriers.
Return Policy:
---
Our exchange and return policy can be found here.
Is DataPro ISO certified?
---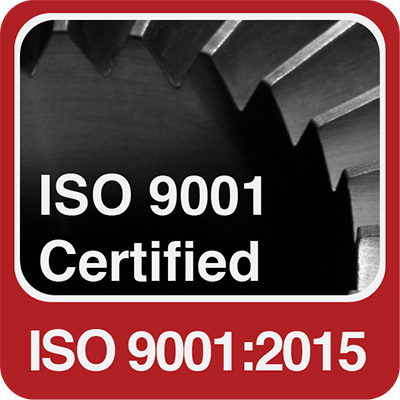 DataPro is ISO 9001:2015 certified. ISO 9001 is an internationally-recognized standard with the goal of improving customer satisfaction through the use of a comprehensive quality management system. ISO 9001 can be tailored to any company, allowing companies to develop quality management systems that work for them and their customers.


For more information, see our Compliance page.
Are DataPro's products RoHS compliant?
---

Virtually all of our cables are compliant with the Reduction of Hazardous Substances directive (where applicable). If a cable is certified to be RoHS, including compliant with the Deca-BDE restrictions*, this logo will appear on the product webpage:


For more information, see our Compliance page.
* Deca-BDE is polybrominated diphenyl ethers (PBDE). The EU recently eliminated a technical exemption that had applied to Deca-BDE, and the substance is now banned under the RoHS legislation.
Are DataPro's products REACH compliant?
---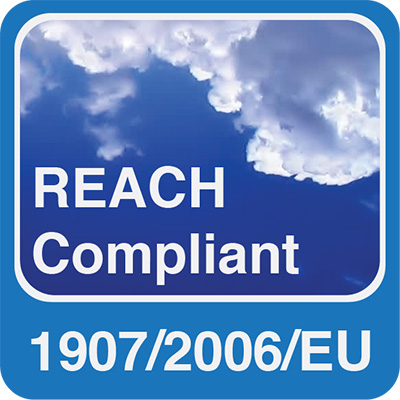 Compliance of individual products is noted on product pages. Please contact us if you have questions about REACH compliance of specific products.
For more information, see our Compliance page.
Are DataPro's products Conflict-free?
---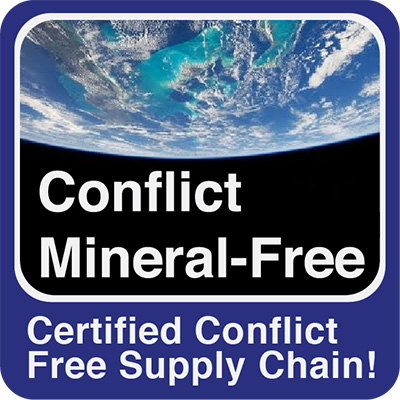 DataPro is proud to certify our supply chain and manufacturing as Conflict Free.
For more information, see our Compliance page.
Which DVI cable do I need?
---
For more information, please see our Complete Guide to DVI.

What connectors are included on your faceplates?
---
For versatility, all of our faceplates are packaged as bare plates only. They are designed to interface with our panel-mount cables and couplers.
Every connection on a cable run reduces signal strength and allows noise. For optimal signal quality, we recommend the use of panel-mount cables over pass-through couplers wherever possible. For more information, please see our Face Plate Guide.
How do I order a Plate Creator plate via a PO?
---
Once you've created your plate, click the "Share This Plate" button on the lefthand side of the page. Then just include the address it generates on your PO.
Do you offer marking or engraving on wall plates?
---
Yes! We offer both engraving and laser marking on all plates we sell. Just contact us for details.
Do you have technical drawings and 3D models of your panel-mount cables?
---
We have schematics with all dimensions necessary for cutting and installing panel-mount cables, which can be provided to customers integrating our cables into larger products. These are available to our customers upon request, and can be downloaded from the product information pages.
Minor product revisions may occur without notice, so if exact dimensions are important to your application, please download and review the latest version of our drawing before placing your order.
I want to do something really complicated. How do I do it?
---
Even for complex cabling situations, our staff is happy to help you with a solution. We advise you to first consult our various Technical Information Pages, as we explain many circumstances and solutions for cabling problems.

After reading up on your options, feel free to contact us to get started on a solution. A detailed email is preferred, so that the appropriate expert can analyze your situation and present you with the best options.

We have completed many incredibly complicated, comprehensive, and customized projects for many customers all over the world. If a solution exists, we've got it, and we'll make sure you get it fast, right, and smart. Guaranteed.