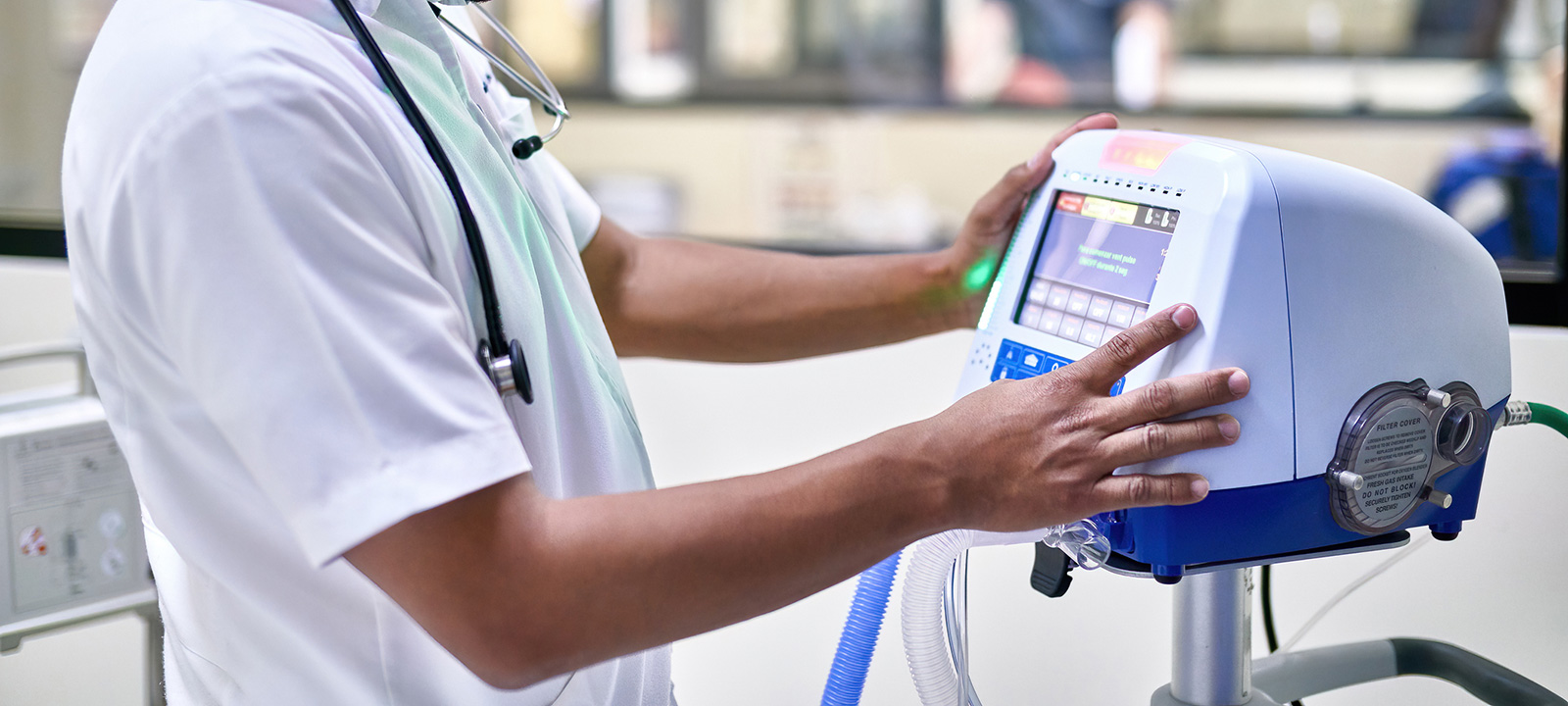 Ventilator Manufacturing Support


DataPro works with medical device manufacturers from around the world on projects ranging from wiring and cabling to enclosure manufacturing and component integration.

Our tightly integrated engineering and production process lets us quickly design and produce a prototype of your product, or scale up an existing design to full production. We're ISO 9001:2015 certified in Manufacturing, as well as Design and Development, allowing us to help you at every stage, and turn orders around in days rather than weeks!


Pelican Case Integration
---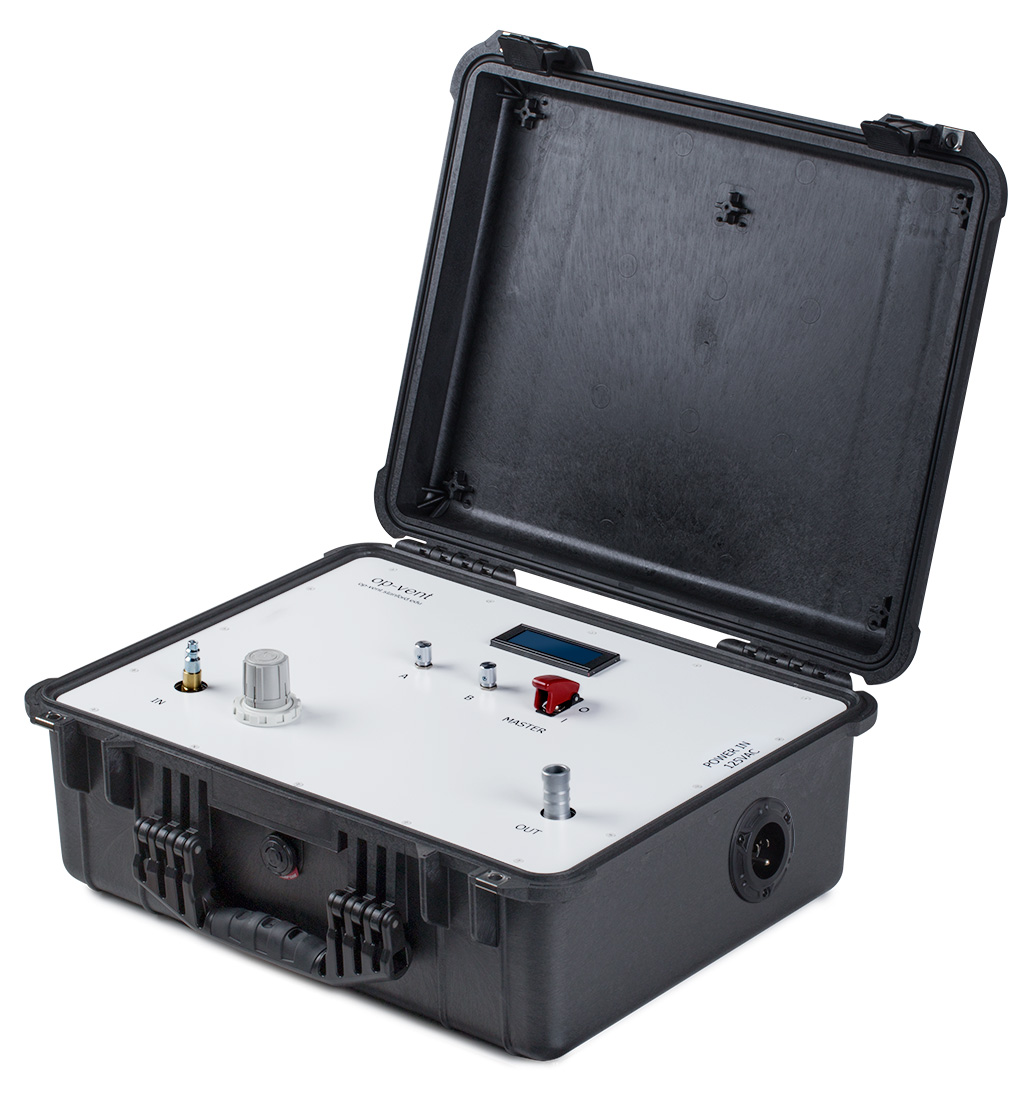 Waterproof and virtually indestructible, Pelican cases are the perfect enclosure for a portable ventilator or other medical device that requires rugged protection.
DataPro is a Pelican Authorized Distributor, and we specialize in Pelican Case Panels, Pelican Case Modification, and component integration.
Here are some of the case-related products and services we offer:
Case Panels, sub-panels, and interior structures
Exterior panels and inlets
LCD screen installation
Custom cabling and wiring
Tablet PC and SBC integration
Assembly, testing, and inspection
We also work with Storm, Nanuk, Seahorse, and SKB cases
Custom Manufacturing Services
---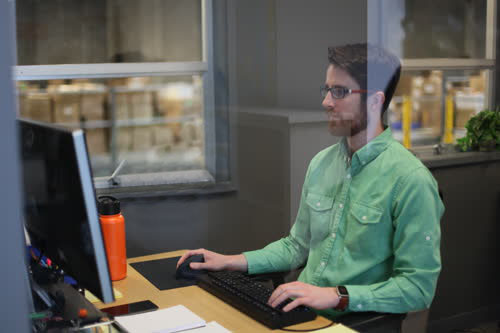 Professional Engineering & Design
DataPro's team of in-house engineers is ready to help with every step of the process. From development support to manufacturing and quality assurance, we're prepared to make your project a reality.
Project management
New designs or adaptation of existing plans
Finite element analysis and optimization
Component and material sourcing
Components, subassemblies, or complete assemblies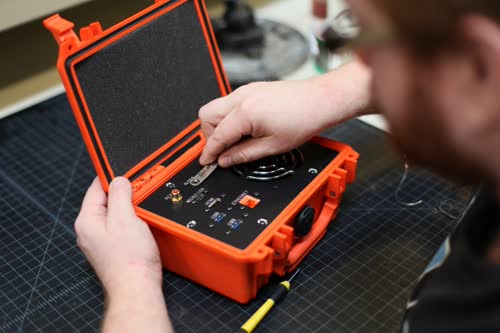 Medical Device Prototyping & Production
Our integrated design and manufacturing process, fast turnaround, and professional manufacturing support make us the perfect one-stop shop for everything from prototype builds and mockups to full production runs.
No minimum order quantities
Quick quote-to-order turnaround
Rush production available
3 and 4-Axis Precision CNC Milling
Metal bending
Laser marking
Injection mold design
Cable and harness fabrication
In-house assembly, testing, and inspection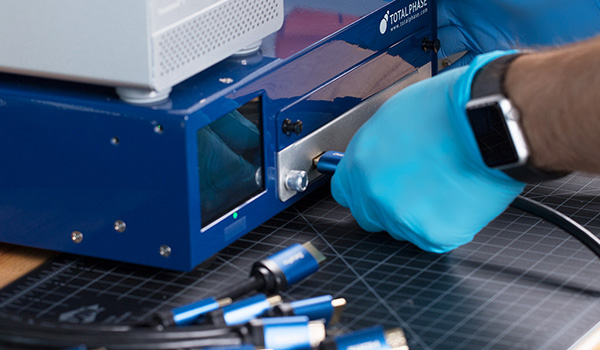 Testing & Quality Assurance
Quality is our top priority, both for our products, and for yours. We extensively verify specifications via in-process inspection and post-production QA. For more information about QA and inspection, see our Value Added Services page.
Wire Continuity Testing
Physical Property Testing (hardness, pull tests)
CMM Inspection
Throughput/Performance Testing
Spec Conformance
Tolerance Inspection
Case Study: OP-Vent
---

The
OP-Vent portable ventilator
is a revolutionary design by Nvidia Chief Scientist Dr. Bill Dally. It uses mostly off-the-shelf and 3D printed parts, plus a little custom software, and is both low-cost and easy to assemble.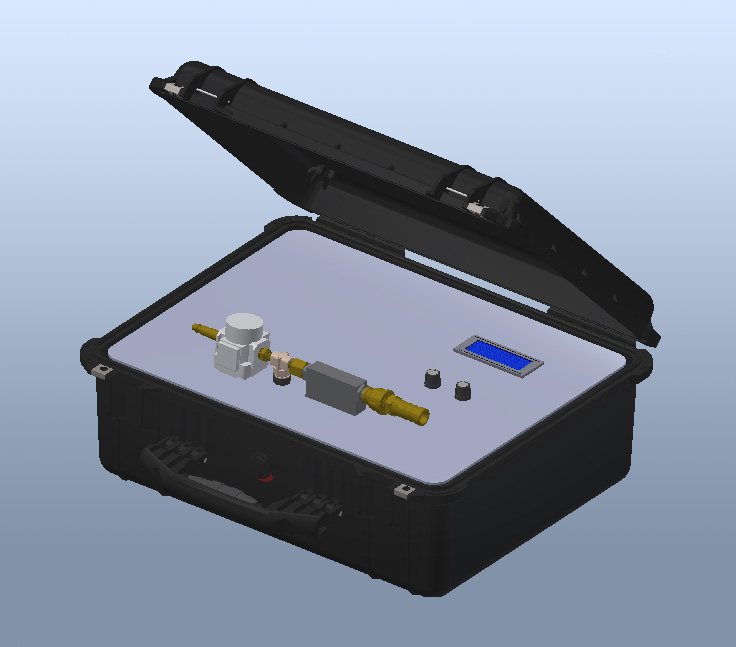 The OP-Vent
---
OP-Vent's design called for it to be installed on a panel inside of a Pelican case, but didn't include a design for the panel or instructions for mounting.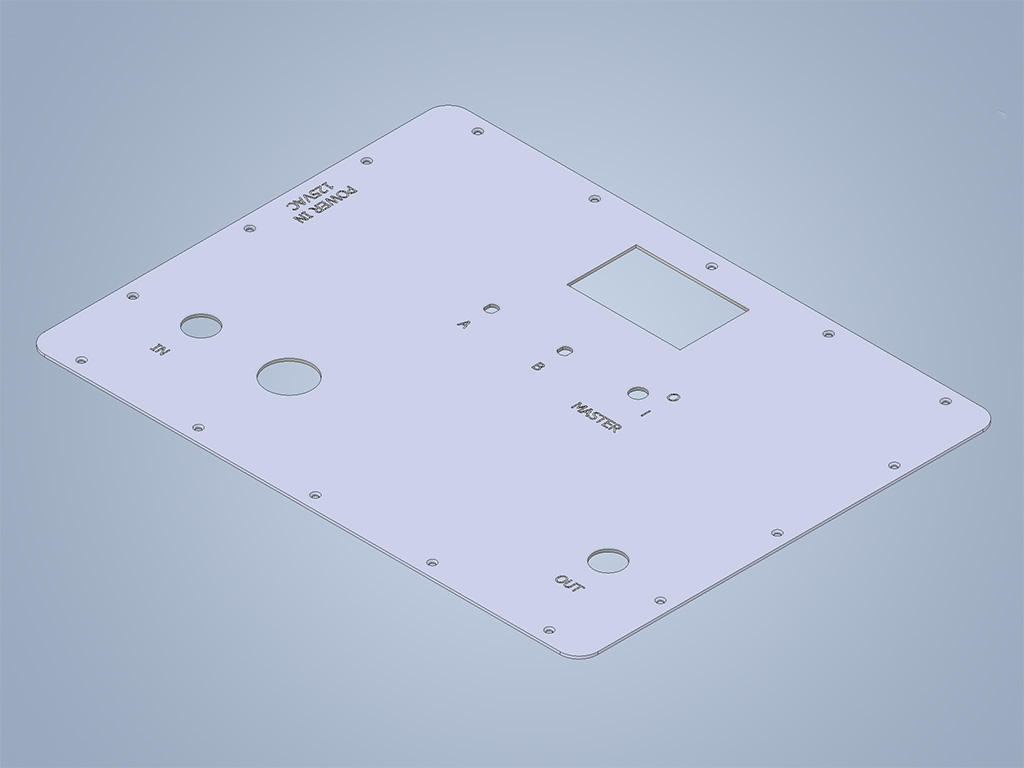 DataPro's Design
---
We applied our experience working with Pelican panels and equipment integration, and designed a panel that could mount the necessary hardware, while giving access to controls, and air connection points.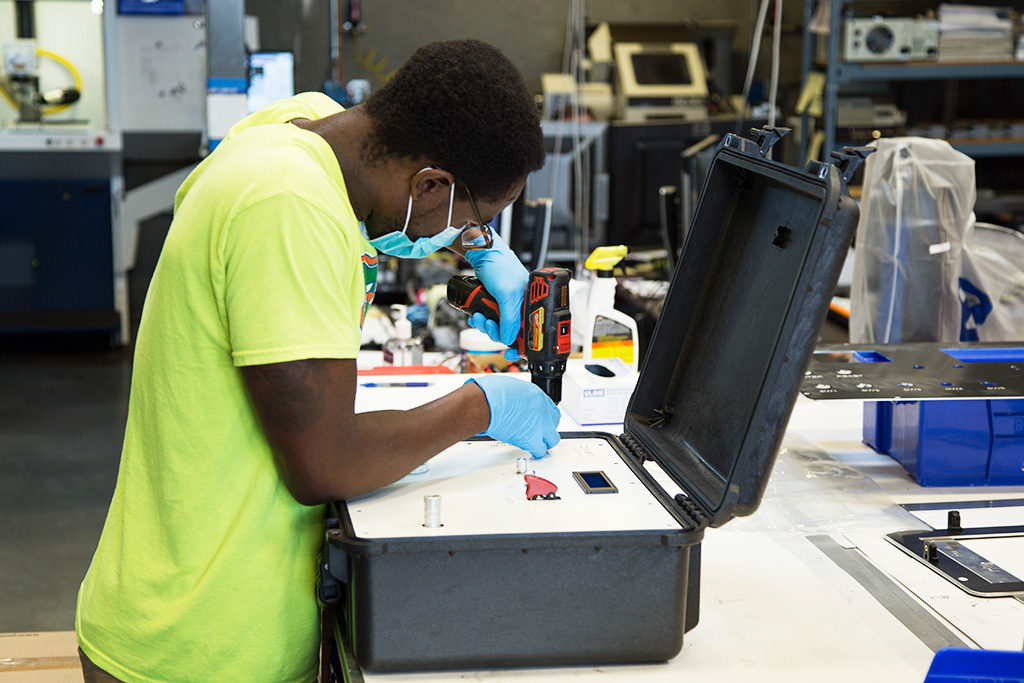 Producing a Mockup
---
As we didn't want to affect the supply of components, we purchased only the most readily available parts that would be interfacing with the panel, and began test-fitting. After a couple of quick iterations, we settled on a final design.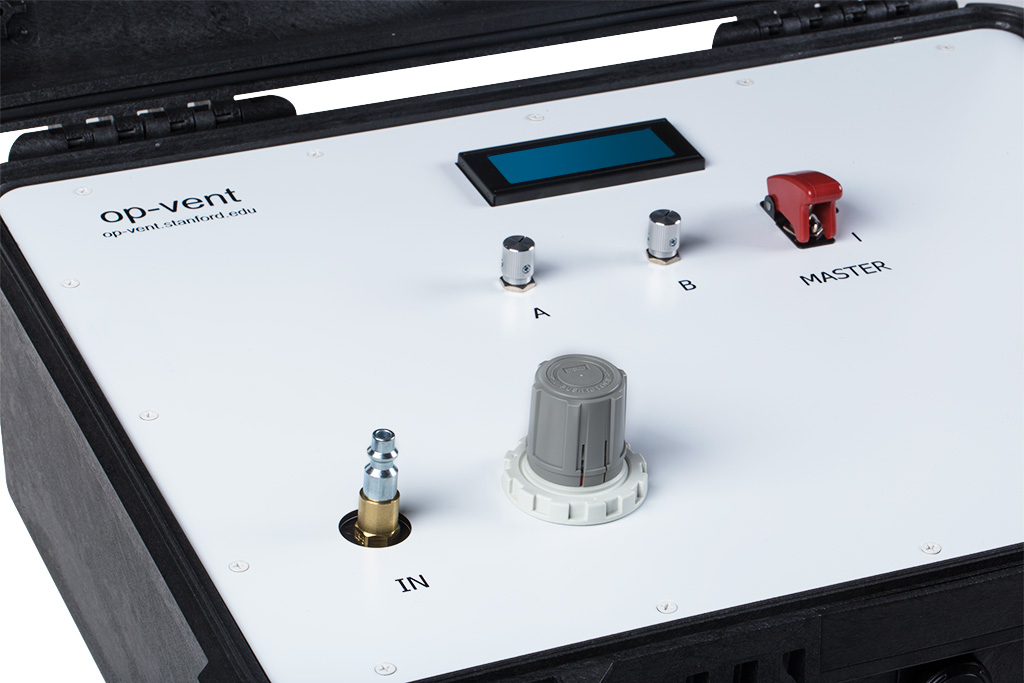 Final Assembly
---
The final version of our mockup was assembled and installed in a Pelican 1550 Case. We also fitted it with a side-mounted power inlet.
You can download our designs
here!