Low Pressure Injection Overmolding
Whether you're looking to protect embedded circuitry, or give custom cables a clean, professional finish with overmolded hoods and strain relief, DataPro can deliver a durable and high-quality molded product.
DataPro is
ISO 9000 certified
in Manufacturing as well as Design and Engineering, ensuring maximum quality and consistency at every step of the process. With our in-house
mold design capabilities
we can cost-effectively help you move from concept to a finished product in a timely manner.
Our small format molding equipment is ideally suited for overmolding, strain relief, hoods, splices, and ferrites. We can also pot or embed small electrical components and PCBs.
What Is Overmolding: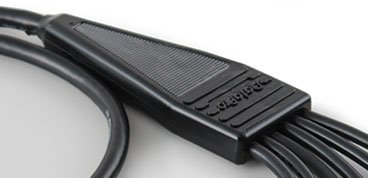 Overmolding involves two items: a base (or core) item, and an encapsulating compound. In overmolding, the product to be overmolded in inserted into the empty space of a metal enclosure (the mold), and molten plastic compound is injected into the enclosure. The compound fills the empty space surrounding the product and hardens into the negative shape of the mold.
Another name commonly used for this process is "insert molding." As previously described an item is "inserted" into a mold and then overmolded. This process is used on the molded ends of most cables.
Waterproofing:
Complete watertight encapsulation using Macromelt is no problem. We routinely overmold small parts to completely protect them from harsh environments.
Overmolded Strain Relief:
Strain relief increases the bend radius of a cable, preventing kinking and overstressing of termination points. Strain relief also helps to mitigate the push/pull stresses of plugging and unplugging connectors. Additionally, well designed strain relief adds aesthetic value and a comfortable ergonomic gripping surface.
What Is Macromelt: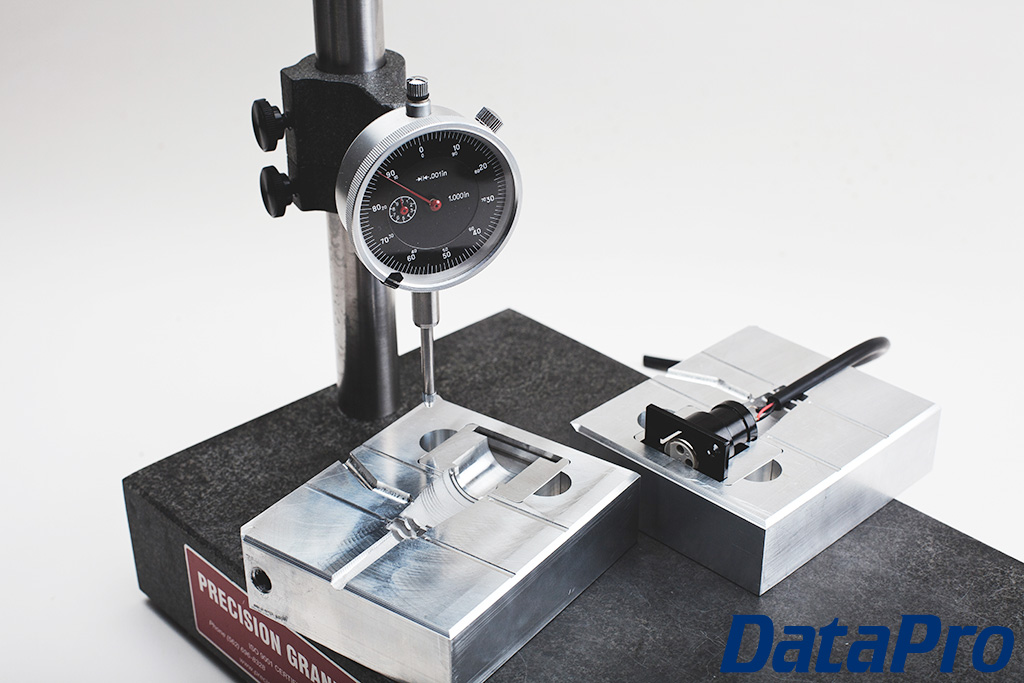 Macromelt is a single component UL 94V-approved material, it is a thermoplastic adhesive derived from the natural fatty acids of trees. Macromelt comes in two basic colors - amber and black. Macromelt delivers superior sealing adhesion and excellent temperature and solvent resistance. The overmolding operation using Macromelt takes place at low pressure. Cycle time is short, and fine or fragile circuitry is not damaged by the process.
Overmolding as a standalone offering:
DataPro offers custom overmolding capability for most electronic components including printed circuit boards. Using molten thermoplastic polyamide hotmelt, the low-pressure injection process tenaciously adheres to most substrates including PVC wires. In many production situations LPIO is a superior, low-cost alternative to epoxy or urethane fillers or conformal coating and is ideal for temperature-sensitive and complex shaped parts that need environmental protection against dust, oil, chemicals and jostling. LPIO is safe and easy to implement with pressures as low as 20 psi, eliminating the possibility of component damage associated with traditional high-pressure injection molding.