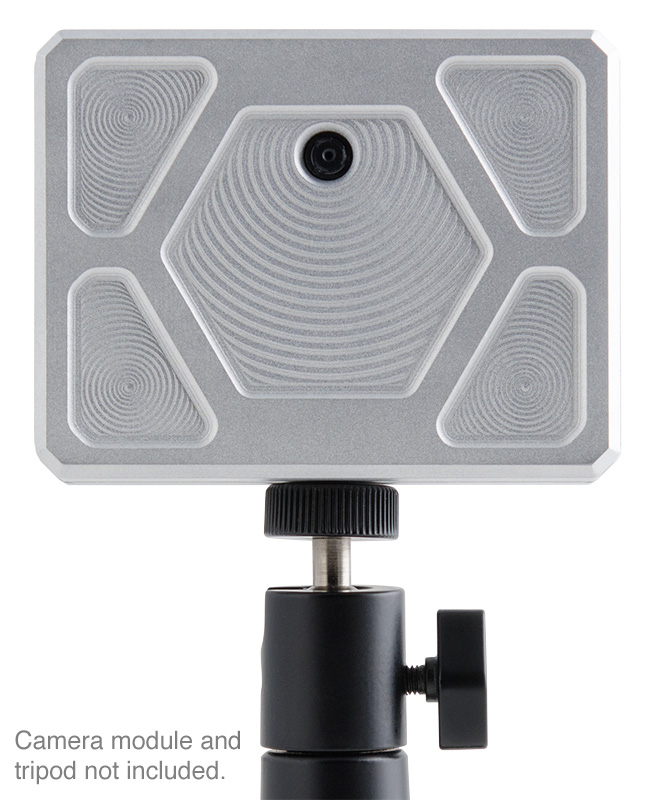 This rugged aluminum Raspberry Pi Camera case features space for the installation of a V2 or V3 Raspberry Pi and Camera Board Module, and a threaded tripod mounting hole.
Originally created to protect embedded systems on our production floor, this housing is CNC milled from a billet of high quality aircraft-grade aluminum for durability, and available in bead blasted aluminum. Contact us for custom finishing options!
Attaches to a standard 4-20 threaded tripod for use as a webcam or security camera.
Easy installation of Pi and camera module with included hardware fastener kit.
Powder coating, anodizing, and other custom finishes available! Contact us for details.
Perfect for a DIY surveillance or security camera, timelapse rig, or computer controlled photography setup.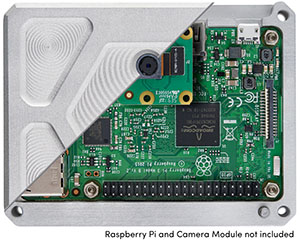 Custom colors, finishes, engraving, and laser marking available! Contact us for details.

Download Product Manual (PDF)
Raspberry Pi is a trademark of the Raspberry Pi Foundation.