Please read these Terms and Conditions ("Terms", "Terms and Conditions") carefully before using the http://www.datapro.net website (the "Service") operated by DataPro International, Inc ("us", "we", or "our").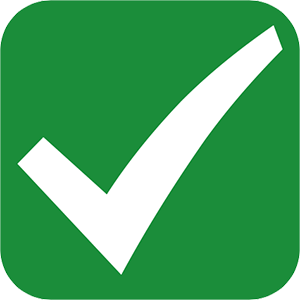 By accessing and using this website, or placing an order with DataPro International Inc., you accept and agree to be bound by the terms and provisions of this agreement, including the Terms of Sale and Terms of Use.
Last Updated: 09/25/2019
Terms of Sale
---
Returns
Returning a product to DataPro is easy - just email or call our Sales department:

sales@datapro.net
1-800-727-8890
(+1 206-782-5259 Intl.)



You will receive an RMA (Return Material Authorization) number, which can be used to return your merchandise. If you have a defective product, we are happy to replace or repair it under the terms of our warranty.
Full refund if RMA is requested within 10 business days of delivery.
If RMA is requested 11 to 30 days after delivery, returns may receive:

Exchange of equal value, or
Refund minus 15% restocking fee.

Once authorized, returns must be shipped to DataPro within 30 days.
Shipping charges will not be refunded for non-defective merchandise.
Return labels for defective merchandise are only valid for shipping from the original delivery address.
No credits, refunds, exchanges or cancellations for custom-built or special order items.
No credits or refunds if product is not in "as new" condition.
Once DataPro submits an order acknowledgment to Customer for custom-built or special order items, such order may not be cancelled by Customer without DataPro's prior written consent, which may be withheld at DataPro's sole discretion. In the event that DataPro agrees to cancel an order, Customer shall reimburse DataPro for any and all expenses incurred by DataPro with respect to such order, including, but not limited to, all manufacturing expenses, labor costs, specialized design costs, and other costs related to the order.
Warranty
The warranty period for cables and manual switches is five years. All other products carry a warranty of one year.
DataPro does not warranty any product which has been modified in any way, nor is DataPro liable for any damages or losses resulting from any modifications.
Except as specifically provided herein, DataPro disclaims and Customer waives any representation or warranty, express, or implied, as to any matters whatsoever relating to the parts, including without limitation workmanlike service, its merchantability, or its fitness for any particular purpose. Some states do not allow limitations on an implied warranty, so the limitations may not apply to you. In those jurisdictions where implied warranties may not be disclaimed, any limitations of warranty or implied warranty shall be given the greatest scope and protection to DataPro as may be permitted by law. DataPro shall not be responsible for the suitability of any parts for Customer's use nor for any non-conformities, damage, or injuries caused by or contributed to by defects in the parts due to any information provided by Customer.
Under any circumstances for which Customer has a claim, whether for defects in the parts, or otherwise, Customer's sole remedy shall be limited to, at DataPro's sole discretion, repair of the defective part, replacement of the defective part, or refund of the portion of the purchase price related to the defective part. DataPro shall not be liable under any circumstances to Customer or third parties for special, incidental or consequential damages, whether such damages are sought in contract, in tort (including but not limited to negligence and strict liability) or otherwise.
Shipping/Delivery
International Customers are responsible for all applicable import charges, including customs fees, Value Added Tax (VAT), duties, and brokerage fees. These fees are not included in our posted flat rate shipping charges, and typically are billed by the carrier. Unpaid fees may be charged to the Customer's credit card or credit account at a later date. All international orders are F.O.B. DataPro's facilities. All risk of loss and responsibility for the parts shall transfer to Customer at the time of shipping.
Customers are responsible for all fees incurred by shipping on their carrier account. If unpaid by the Customer, these fees will typically be billed to DataPro, and charged to the Customer's credit card or credit account at a later date.
Requests for special handling, packaging, labeling, or notifications may incur an additional handling fee.
Orders with volume pricing or other discounts are not eligible for flat-rate shipping costs.
Orders shipped without signature confirmation will not be replaced or refunded once declared "Delivered" by the carrier.
Transit times for posted shipping methods do not include build time for custom parts, or restock time for backordered parts.
Orders ship complete unless otherwise requested. Customers are responsible for any additional shipping charges on split shipments.
Any outstanding balances shall accrue interest at a rate of 12% per annum or the maximum interest rate permitted by law, whichever is lower.
Customer acknowledges that the lead times for DataPro's production and delivery of any Goods which are specified in any order acknowledgment submitted by DataPro to Customer are for estimation purposes only. DataPro shall bear no liability for any loss resulting to Customer due to DataPro's failure to meet such lead times.
DataPro shall not be liable for and Customer shall have no rights with respect to any delay or failure in performance or non-performance which is due to acts beyond DataPro's reasonable control. Such acts shall include, but shall in no way be limited to, acts of God, acts of third parties, acts of governmental authorities or any agencies or commissions thereof, acts of war, accidents, breakdowns of equipment, strikes, lockouts, riots, fires, communication line failures, or other interferences with production and the supply or transportation of products, raw materials or components.
Product Specifics
Face plates and wall plates do not include any connectors or cables unless specifically indicated.
Face plates are not shipped assembled unless specifically indicated.
Products purchased from DataPro may not be reverse-engineered for any purpose that may infringe on existing patents, copyrights, or trademarks.
Custom products may be photographed and used for promotional purposes on DataPro's website, in printed materials, and on publicly accessible social media accounts. If for any reason you would prefer that your product not be used in this manner, we are happy to accommodate you. Just let us know when placing your order.
Feedback submitted with an order or directly through our website may be used (anonymously) for promotional purposes on our website, in printed materials, and on publicly accessible social media accounts. If you would prefer that your feedback remain confidential, please let us know upon submission.
Customer is responsible for complying with all applicable U.S. export laws, and the laws of the destination country and/or locality. Customer also certifies that any CAD data submitted to DataPro WILL NOT produce products that violate United States International Traffic in Arms Regulations (ITAR) or the laws of any other international governments. DataPro cannot be held responsible or liable for violations of ITAR or the laws of other international governments that are the result of the manufacture, possession, or transportation of any product whose design was provided by the Customer.
Customer warrants to DataPro that it has the right to any technical drawings, 3D models, or descriptions of the material that it provides to DataPro and has the right to hire DataPro to fabricate Parts based on the information provided. Customer agrees to indemnify and hold DataPro harmless from any and all losses, damages, expenses, liabilities, claims or demands whatsoever suffered or incurred by it (including, but not limited to, its attorney's fees) related in any way to claims of trademark infringement, patent infringement, and/or any other trademark, patent, or other property rights stemming from any information Customer provides to DataPro, DataPro's use of the information to fabricate the Parts, the fabrication of the Parts, or sale of the Parts to Customer.
Aesthetics Disclaimer
---

Due to specification upgrades, supply chain variability, and stock cycling, products shipped may vary slightly in appearance from their photos. We guarantee all of our products to function as advertised, but aesthetics are subject to change. We will not ship multiple variations of a product in a single order without prior confirmation, but cannot guarantee total aesthetic homogeny from one order to the next.

If you are prototyping or engineering and intend on using our products as integrated components, we would be happy to establish more specific consistency requirements for you. Please let us know prior to ordering if you will be needing physically and aesthetically identical products from one order to the next.



Website Terms of Use
---

By accessing and using this website or placing an order with DataPro International, Inc., you accept and agree to be bound by the terms and provisions of this agreement. In addition, when using this website's particular services, you shall be subject to any posted guidelines or rules applicable to such services, which may be posted and modified from time to time. All such guidelines or rules are hereby incorporated by reference into the terms of service. These terms may change at any time. Reference this page for the most recent version.

Any participation in this site will constitute acceptance of this agreement. If you do not agree to abide by the above, please do not use this site.

This site and its components are offered for informational purposes only; this site shall not be responsible or liable for the accuracy, usefulness or availability of any information transmitted or made available via the site, and shall not be responsible or liable for any error or omissions in that information.



Indemnification


You agree to defend, indemnify and hold harmless DataPro International Inc. and its licensee and licensors, and their employees, contractors, agents, officers and directors, from and against any and all claims, damages, obligations, losses, liabilities, costs or debt, and expenses (including but not limited to attorney's fees), resulting from or arising out of a) your use and access of the Service, or b) a breach of these Terms.



Limitation Of Liability


In no event shall DataPro International Inc., nor its directors, employees, partners, agents, suppliers, or affiliates, be liable for any indirect, incidental, special, consequential or punitive damages, including without limitation, loss of profits, data, use, goodwill, or other intangible losses, resulting from (i) your access to or use of or inability to access or use the Service; (ii) any conduct or content of any third party on the Service; (iii) any content obtained from the Service; and (iv) unauthorized access, use or alteration of your transmissions or content, whether based on warranty, contract, tort (including negligence) or any other legal theory, whether or not we have been informed of the possibility of such damage, and even if a remedy set forth herein is found to have failed of its essential purpose.




Terms and Conditions for Drawings
---

By accepting these terms and conditions, and accessing 2D Drawings or 3D CAD Models ("Materials") through DataPro's International Inc.'s website (www.datapro.net and all subdomains), you ("Recipient") agree to the following:

All Materials remain the property of DataPro International Inc. (DataPro) and You may not copy, alter or modify the Materials without DataPro's express written permission.
You may not disclose or distribute the Materials without DataPro's express written permission.

You may use the Materials for reference purposes only.

You may not use the Materials to produce, reproduce, or solicit reproductions of DataPro parts or products.

DataPro may update or revise the Materials at any time without notice to You.

DataPro International Inc. makes no representation or warranty as to the accuracy of the Materials and is not responsible for physical or monetary damage resulting from their use.

Your obligations and DataPro's rights hereunder will survive so long as the you possess any of the Materials.

This Agreement is governed by, and construed in accordance with, the laws of the State of Washington, USA. Any dispute arising under this Agreement will be brought in the state or federal courts of King County, Washington. You hereby submit to the Personal Jurisdiction of such courts and agree to waive any objection to venue therein.

If any provision of this Agreement is determined by a judge to be invalid or unenforceable for any reason, it will be adjusted rather than voided, if possible, in order to achieve the intent of the parties to the extent possible. In any event, all other provisions of this Agreement will be deemed valid and enforceable to the full extent possible.

"Recipient" or "You" includes the individual agreeing to this Agreement and his or her employer, business, partners, or other entity. You represent and warrant that you have the right to enter into this agreement on behalf of your employer, business, partners, or other entity.

You acknowledge and agree that damages will not be an adequate remedy in the event of a breach of any of Your obligations under this Agreement and that DataPro will be entitled (without limitation of any other rights or remedies otherwise available) to obtain an injunction from a court of competent jurisdiction prohibiting the continuance or recurrence of any breach of this Agreement.

If any party seeks to enforce its rights under this Agreement by legal proceedings or otherwise, the nonprevailing party will pay the reasonable fees, costs and expenses of the prevailing party.

Either party's waiver of a breach of any term of this Agreement will not be construed as a waiver of any subsequent breach of the same or any other term.

This Agreement will be binding upon and will inure to the benefit of the parties' successors, executors, administrators, heirs, representatives, and assigns.

This Agreement contains the entire agreement between the parties concerning the subject matter hereof and supersedes any and all prior and contemporaneous negotiations, correspondence, understandings, and agreements, whether oral or written, respecting such subject matter. All modifications to the Agreement must be in writing and signed by both parties.

Both parties hereby agree that the provisions of this Agreement are reasonable and necessary in order to protect DataPro International Inc.'s interest in valuable and confidential information. In the event that this agreement is breached or violated both parties agree that Recipient will be obligated for monetary damages and also for all legal costs related to the enforcement of this Agreement.