Privacy Policy
---


Our privacy policy is pretty simple:

We respect your privacy, and do not sell personal information to third parties.



What personal information do we collect from the people that visit our website?


Website visitors are anonymous, and no personally identifiable information is collected while browsing. When ordering or registering an account on our website, as appropriate, you may be asked to enter your name, email address, mailing address, phone number, credit card information or other details necessary to process your order or service your account.



When do we collect information?


We collect personally identifiable information when you create a website account, place an order, contact us for sales or support, or provide feedback via our website.



How do we use your information?


We may use the information we collect from you when you register, make a purchase, sign up for a newsletter, respond to a survey or marketing communication, browse our website, or use certain other site features in the following ways:


To process your order
To notify you of information regarding your order
To improve our website in order to better serve you
To respond to customer service requests
To administer a contest, promotion, survey or other site feature
To follow up with after-sales correspondence (email or phone inquiries)
What is our legal basis for processing your information?


Under European and US state laws, the data we collect is applicable to one or more of the following three legal bases. All information we collect is:
Necessary to perform a contract
Necessary for compliance with a legal obligation and/or
Necessary for our legitimate interests in conducting business and providing services on our website.
How do we protect your information?


We employ technical, organizational, and administrative security measures to proactively secure and protect all collected information from unauthorized access, alteration, or disclosure. Your personal information is contained on secure networks and is only accessible by a limited number of personnel who have special access rights to such systems.



In addition, your transaction and all sensitive information contained therein is encrypted via Secure Socket Layer (SSL) technology when being transmitted to DataPro.



How long do we store your information?


We store your information for as long as necessary to enable your continued use of our website and related services. For example, we store your order information on our servers in order to be able to provide you access to your purchase history and to streamline future reorders. Additionally, we may retain some information for as long as may be required to fulfill any legal or contractual obligations we may have, such as for tax or accounting purposes.



Do we share your information with third parties?


We do not share data with any third parties except for those required to process your order, such as credit card processors and shipping carriers.

We do not sell personal information to third parties under any circumstances.



Do we use 'cookies'?


Yes. For more information about cookies and how we use them, see our Cookie Statement.



California Online Privacy Protection Act


CalOPPA is the first state law in the nation to require commercial websites to post a conspicuous privacy policy stating exactly the information being collected and those individuals or companies with whom it is being shared.

In accordance with CalOPPA, we agree to the following:

Users can visit our site anonymously.
Once this privacy policy is created, we will add a link to it on our home page or as a minimum, on the first significant page after entering our website.
Our Privacy Policy link includes the word 'Privacy' and can be easily be found on the page specified above.
Changes to our Privacy Policy will be posted to this page
You can change your personal information by calling us.
COPPA (Children Online Privacy Protection Act)


We do not specifically market to children under 13 years of age. Children under the age of 13 must obtain the permission of a parent or guardian to use this website.



Data Breach Notification Policy


Should a breach of your information occur we will notify you via email within 72 hours, as required by regulations such as Fair Information Practices, EU's GDPR, and applicable US state laws.



CAN-SPAM Act


The CAN-SPAM Act is a law that sets the rules for commercial email, establishes requirements for commercial messages, gives recipients the right to have emails stopped from being sent to them.

We collect your email address in order to:

Send information, respond to inquiries, and/or other requests or questions
Process orders and to send information and updates pertaining to orders.
Send you additional information related to your product and/or service
To be in accordance with CAN-SPAM, we agree to the following:

Not use false or misleading subjects or email addresses.
Identify the message as an advertisement in some reasonable way.
Include the physical address of our business or site headquarters.
Monitor third-party email marketing services for compliance, if one is used.
Honor opt-out/unsubscribe requests quickly.
Allow users to unsubscribe by using the link at the bottom of each email.



How to contact us


DataPro International Inc. is the controller of data provided to or gathered by datapro.net. If you have any questions about our privacy regulations compliance, how we collect or process your personal data or want to inquire about, correct, block or delete your data, please contact in writing our in-house data protection officer:

Email: DataProtectionOfficer@datapro.net

You can also write to us at:
DataPro International Inc.
933 NW 49th Street
Seattle, WA 98107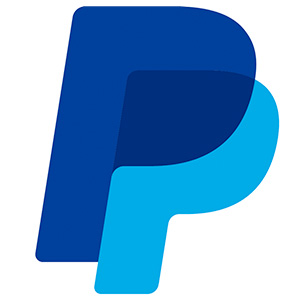 PayPal
---

When using PayPal to complete an order or make a payment, information entered on their website is subject to PayPal's privacy policy:





Credit Cards
---

Below you can find more information about the individual privacy policies of credit cards accepted by DataPro:




Cookie Statement
---

A cookie is a piece of data stored within the Web browser on your computer by the websites you visit. Cookies are widely used to improve browsing experience and help websites function more efficiently.



Do we use 'cookies'?



Yes. For details, see how we use cookies.



Why we use cookies


A website by itself does not have the capability to recognize you as the same user from one page to the next. This would make it impossible to provide features like the ability to log into an account, save settings, or even fill a shopping cart! The solution to this problem is a small piece of data called a cookie. When you visit a website that uses cookies, the site asks your browser to remember a unique code, and repeat it back when asked. If you allow your browser to do so, the site can then remember options you've set, items you've added to your cart, and other handy features.

You can find more information about cookies at: www.allaboutcookies.org.



How we use cookies


The following is a list of the cookies set by the DataPro website and the purpose for which each cookie is used.


| Cookie | Title | Description |
| --- | --- | --- |
| session | Session ID | Session cookies are used on our website to identify unique users. This is necessary for features such as a persistent shopping cart, user accounts, etc. Session cookies are assigned to users upon their first visit to DataPro's website, and automatically expire after 30 days. |




Restricting or disabling cookies


You can restrict or disable the use of cookies entirely in your web browser's settings. For specific instructions and information, see your browser's help file or support site. Please be aware that disabling or restricting cookies can impact website functionality.



Changes to our Cookie Statement


Our Privacy Policy or Cookie Statement may change without prior notice. Future updates will be posted to this page.

This document was last updated on 04-16-2020