Select a brand of rugged case!
---
Custom Case Panels Gallery

---
Custom Designs & Drawings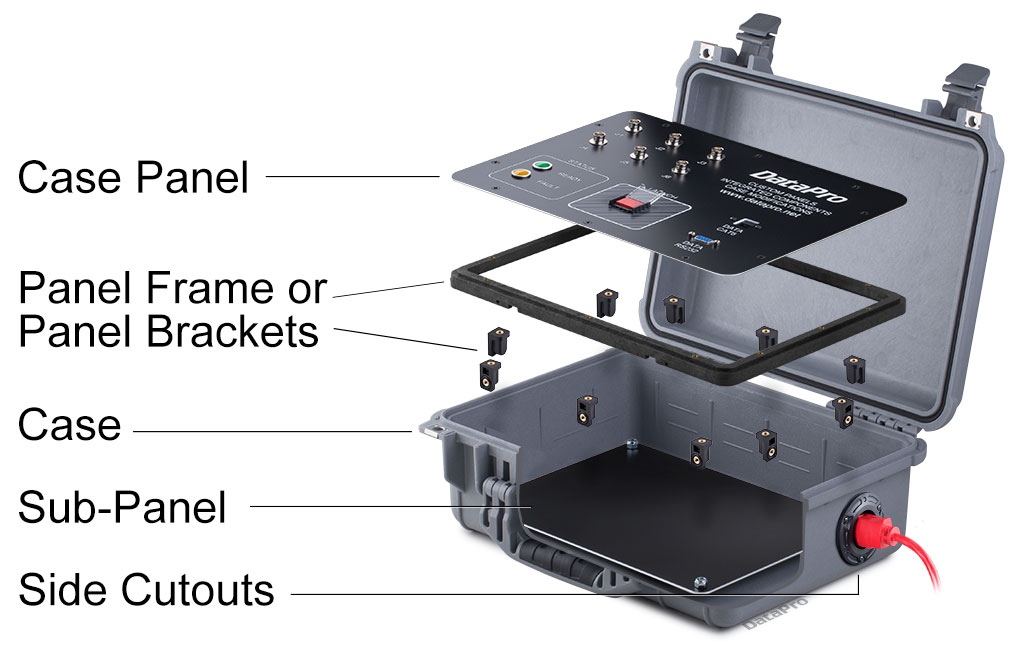 ---
Available Options
DataPro offers a number of finishing and marking options, as well as accessories.
Marking & Labeling:
Finishing:
Accessories:
Case Modifications:
---
---
Materials
We're happy to recommend the perfect material for your project. If you've got something specific in mind, we stock a variety of common materials in multiple colors and thicknesses, and can source nearly anything with a very short turnaround. If you don't see what you're looking for here, just contact us.
---
---
Standard Cutouts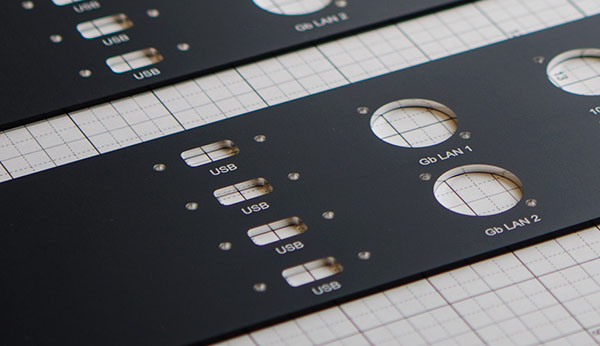 DataPro's standard plate and panel cutouts are designed to be compatible with our panel-mount cables and couplers.

Below you'll find a list of cutouts, their compatible components, and associated drawings. If you need something not listed here, please contact us!