Custom Rack Mount Solutions
DataPro Help > Custom Rack Mount Solutions

Custom Rackmount Panels and Enclosures
DataPro can customize a wide range of Rackmount solutions - from custom rack panels to full enclosures and cases. We can even create fully customized chassis to your specifications. Depending on your project's level of complexity, you can create it entirely online using our
Custom Plate Creator
, or contact us for assistance. DataPro can even provide professional drafting and engineering assistance.
Custom products are created in-house by our team of professional engineers and machinists. Our well-equipped machine shop includes CNC and laser cutting, and can accommodate a number of finishing options, including anodizing and powder coating. Engraved and laser marked labeling and logo graphics available too!
---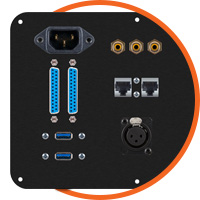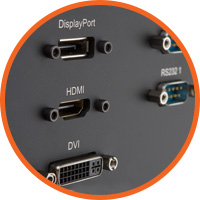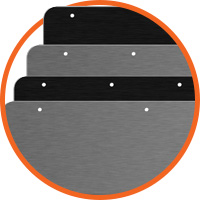 ---
Start by downloading a drawing or STEP file below. Then just email or give us a call to get started. Our experienced sales staff can start with any kind of drawing or design.

See below for information on available materials, options, and other common cutouts.
| | |
| --- | --- |
| Select a style to download a PDF drawing: | Select a style to download the a 3D model in STEP format: |
---
Laser marking produces sharp, high-contrast lines on almost any material. Perfect for custom graphics and logos.
[
Laser Marking Sample Gallery
]

Recommended for use on any material with a contrasting surface treatment. Works best on anodized aluminum and layered acrylic.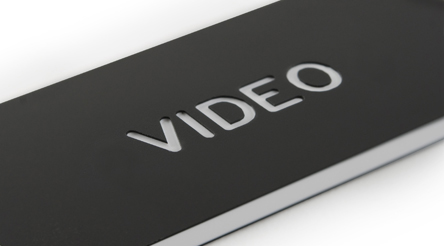 Paint-filled engraving is an attractive, durable, and high-contrast marking method.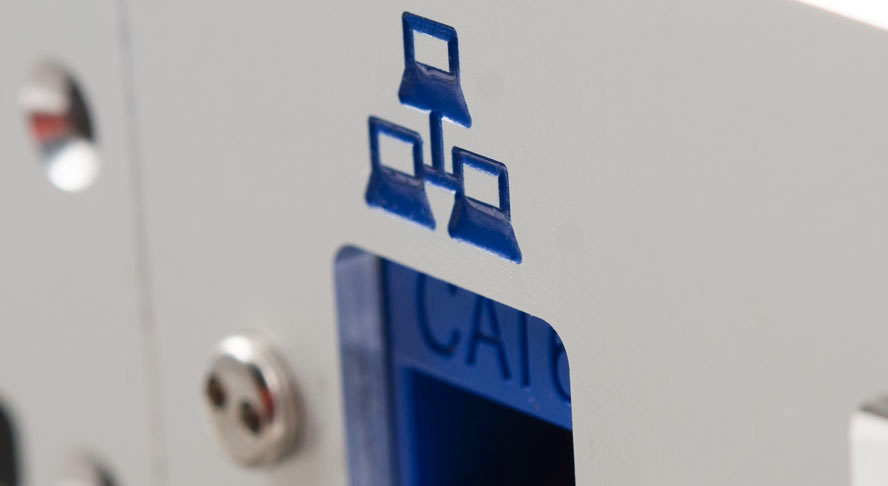 While pre-anodized aluminum is available, we can also anodize your panels post-cutting. Anodizing is available in a number of colors, and provides an attractive, protective finish.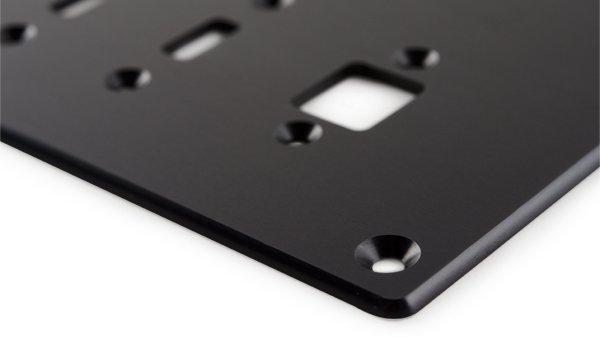 Protect your panel with a high-quality powder coat, available in a variety of colors!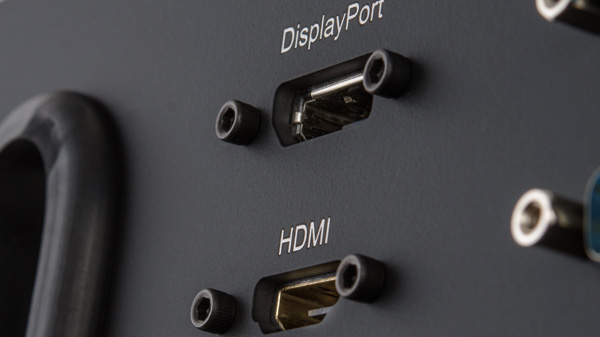 Mount PCBs, attach mounting hardware, and more with press-fit fasteners.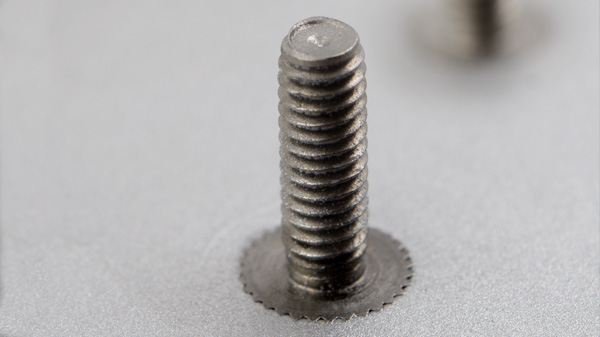 ---
We stock a variety of common materials in multiple colors and thicknesses, but can source nearly anything with a very short turnaround. If you don't see what you're looking for here, just contact us.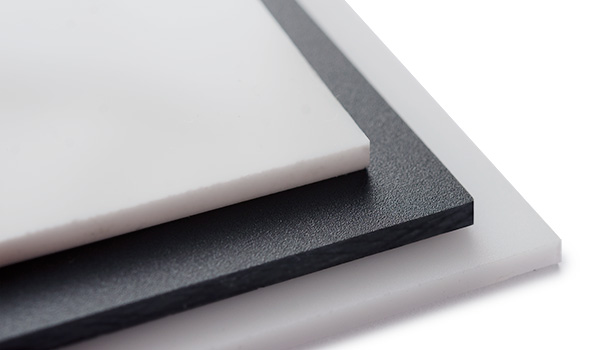 This acrylic material is lightweight and durable, with outstanding resistance to sunlight and weathering.
Available Colors:
Glossy Black
Matte Black
Glossy White 90% Opaque
Glossy White 75% Opaque
Matte White 75% Opaque
---
Made of three layers, with a contrasting color sandwiched between two shell layers. This makes for excellent, high-contrast direct engraving.
Available Colors:
Black (white core)
White (black core)
---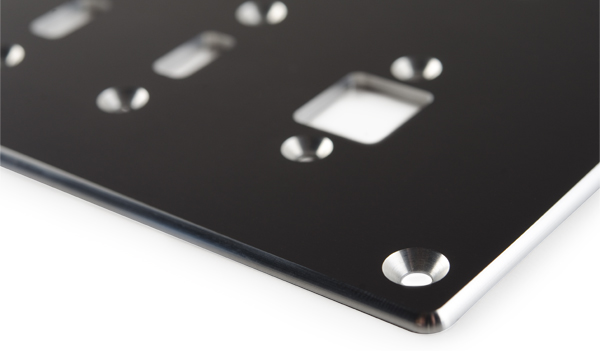 An affordable and sharp-looking alternative to batch anodizing. This pre-anodized black aluminum lasers beautifully. The only downside is the bare aluminum showing on the edges. For a fully anodized panel,
see our Post-Cut Anodizing option
.
Available Thickness:
0.125" (3.17mm)
0.090" (2.29mm)
0.063" (1.6mm)
---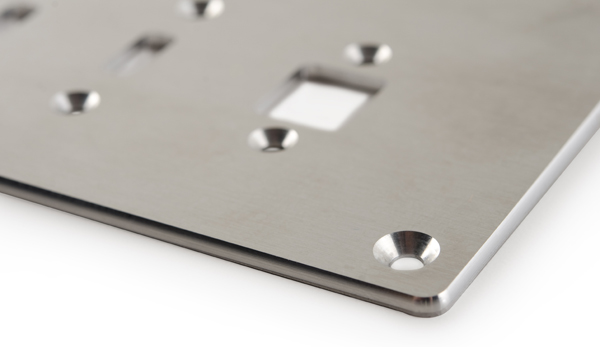 A popular and durable material, available in a variety of thicknesses.
Available Thickness:
0.125" (3.17mm)
0.090" (2.29mm)
0.063" (1.6mm)
0.040" (1.02mm)
---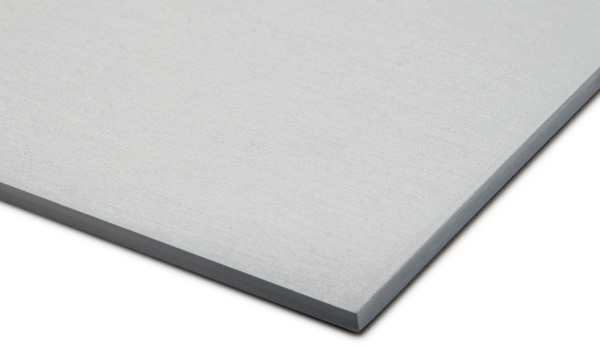 Available in clear or black anodizing.
Available Styles:
0.090" (2.29mm) Clear Anodized
0.090" (2.29mm) Black Anodized
---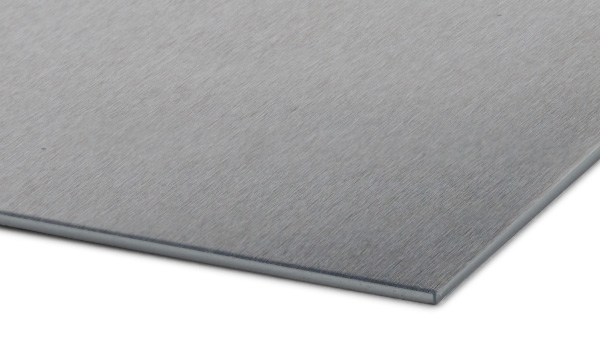 A durable structural material available in a number of styles and thicknesses.
Available Styles:
0.125" (3.17mm) Chromoly Steel
0.050" (1.27mm) Chromoly Steel
0.048" (1.22mm) A366/1008 Steel
0.048" (1.22mm) T-304 Steel
0.063" (1.6mm) T-305 Steel
---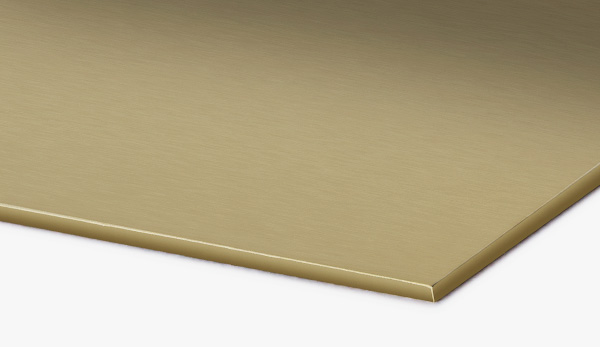 A beautiful material that polishes up wonderfully and has antibacterial properties.
Available Thickness:
0.125" (3.17mm)
0.090" (2.29mm)
0.063" (1.6mm)
---