Punch punch punch your way into a network with DataPro's 110-style Punch-Down impact tool. These professional-grade terminators aren't from the future, but they can still punch like Schwarzenegger and take care of business.
If you're more of the young John Connor type in favor of non-lethal means, this product can also punch-down without termination.
We also carry some consumer and economical models, which lack the robust featureset of the advanced terminators but can get the job done in a pinch.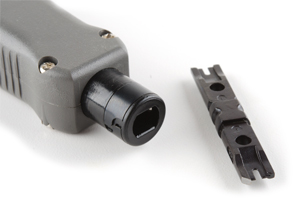 Removable/reversible tip has a cutting bit