Q: What do cable monsters eat for breakfast?
A: Cereal connectors.
RS232 isn't dead, my friends, it's just experiencing latency. Pick up the pace and reconnect to your computing past with DataPro's CCP-D09, a mounting 9-pin D-Sub connector!
Whether you're mounting a new GPS or Sonar tracker in your marine vessel, or building a new workstation for monitoring an industrial site, or building an OEM rig with legacy hardware, nothing is more convenient to install or access than a panelmounting coupler. It's got a male DB09 jack on each side, so existing cable assemblies can plug directly into it (no soldering or crimping!), and it features long mounting screws and nuts for securing directly into a wall plate or custom panel.
This coupler fits in any DB09/VGA-sized cutout in our extensive line of wall plates, or you can design your own custom plate using our fantabulous custom plate designer.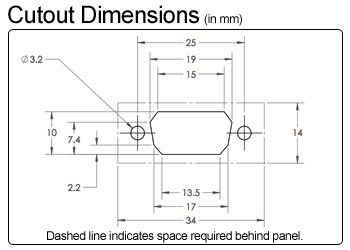 Click here for PDF version