For installing HDMI ports in walls, bulkheads, or custom rigs, this mounting HDMI coupler is the easiest way to go. With two locking screws on one end, an HDMI female jack can be secured in moments, and the matching female HDMI on the opposite end will mate with your existing wire run.
Our CCP-HDMI is perfect if you already have cables in place. Just attach it to a wall plate with screws and you've got a ready-made solution to attach HDMI devices. The cutout dimensions are compatible with any of our stock or custom-built HDMI plates.
If space behind your plate is limited, we recommend using our HDMI Dual Panel-Mount Cables in place of a coupler.
This HDMI coupler also functions as an HDMI gender changer.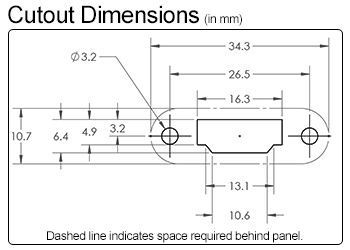 Click here for PDF version