If panel-mount cables are not an option, mounting couplers can help solve tricky wiring problems. The CCP-PS2 coupler is a female-to-female mounting coupler that can be affixed to any custom-cut DataPro face plate.
It features two MD06 female jacks designed to connect two PS2 male cables. One side of the coupler faces inside the wall to terminate a wiring run, while the other mounts through the faceplate for easy external access.
Every connection between one cable and another reduces the strength and integrity of your signal and increases the risk of noise, which is why the the use of couplers is not recommended. To maximize the quality of your signal, we strongly recommend the use of panel-mount PS2 cables instead.
Please note that this coupler will not mount on any of DataPro's stock PS2 wall plates, because it has a different cutout profile than our panelmount PS2 cables. These panelmount PS2 couplers can only be used on custom plates.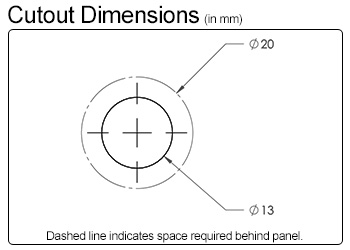 Click here for PDF version