Future-proof your hardware by installing a USB 3.0 SuperSpeed port in-wall or integrating with an enclosure using this convenient dual cable, featuring a bulkhead mountable USB 'A' type jack on each end.
The internal wiring of this cable is crossed over, which ensures the correct connections will be achieved in both computer-to-computer and computer-to-device scenarios. The wire is CL2 rated and speed-tested for full USB 3.0 bandwidth, guaranteeing the fastest transfer times and complete backwards-compatibility with USB 2.0 and 1.1 hardware.
Please note that USB runs longer than 15 feet from source to device will require the incorporation of an active USB booster.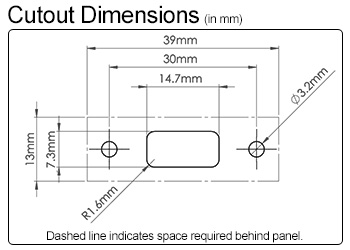 Click here for PDF version