The DataPro CAT5e panel-mount cable is a standard network patch cable that terminates into a bulkhead mountable female RJ45 connector. This secure and strain-resistant mount is sized for installation on our face plates without any on-site termination. These stock cables now feature a sturdy molded PVC hood with embedded nuts.
This is the perfect way to wire 10/100/1000 networking easily and conveniently into any wallplate or other surface. All stock and custom cables are Cat-5e certified for use with up to Gigabit network speeds.
These cables are CM rated for in-wall use.
Note: Only our stock lengths and custom cables under 25 feet feature a molded panel-mount hood. Longer lengths of custom cables are built with a bulkhead-mounting terminal block, but has identical mounting holes to the molded connectors.
Looking for CAT-6? We carry a complete line of panelmount Category 6 cables.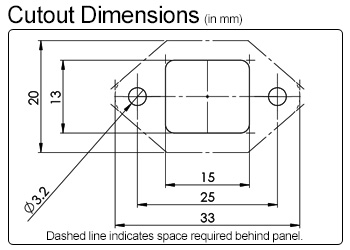 Click here for PDF version