Panel Mount Waterproof USB Type-A to Type-B Cable
As an alternative to bulky waterproof USB connectors that require a screw-on cap, ours is waterproof even when directly exposed to the elements. Consisting of a watertight connector and gasket, it creates a seal around its cutout.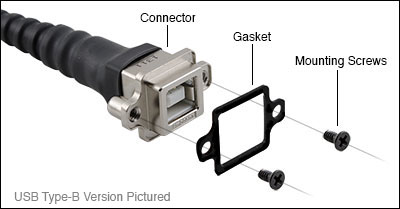 This part's IP67 rating means it can be submerged up to 1m (3.3f). As opposed to IP68, which covers a depth greater than 1m. Perfect for extending USB ports to a flying bridge, marine dash panel, motorcycle, or anywhere else that may experience splashing and light immersion. Also useful in industrial and manufacturing applications.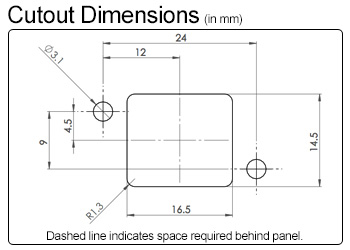 Click here for PDF version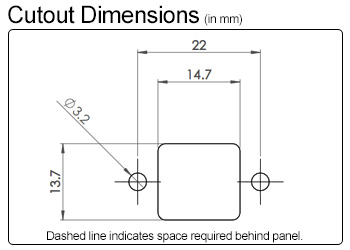 Click here for PDF version
---
Features:
USB socket is waterproof and dustproof even without a cover
Standard USB Type-B Socket and Type-A Socket
Custom length, available up to 15ft (more with boosters)
USB 1.1/2.0 High-Speed Compatible
4-40 mounting screws included
---
Specifications:
IP67 rated (Submersion to 1m, or 3.3ft)
Max speed 480Mbit/s
Allowable panel depth: 4.5mm (full mating)
Recommended screw installation: hand tighten, 2.0 in-lbs maximum torque