Patch two USB wall plates together with our brand-new dual panel-mount USB cable. Featuring a sturdy bulkhead mounting USB connector on each end, this cable allows you to directly mount two USB ports wherever you need them.
This cable is USB 2.0 compatible and uses CL2-rated wire.
No threading is required on the plate, the connector has embedded 4-40 nuts. The required 4-40 mounting screws are included with the cable.
Please note that USB runs longer than 15 feet from source to device will require the incorporation of an active USB booster.
For information about selecting, installing, and using wall plates in your applications, see our Guide to Face Plates.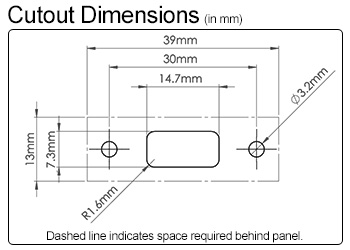 Click here for PDF version