The MSV-104A VGA Splitter/Booster allows a single PC to drive up to four VGA monitors a distance of up to 165 feet, with the use of appropriate video-grade cabling.
There is no software to install and no problems with software compatibility.
A North-American style 110-volt power supply is included. The unit also features a power-save mode when no VGA input signal is detected.
The MSV-104A is the deluxe model of the MSV-104 line, and includes additional features such as a 350MHz signal bandwidth, a higher maximum resolution, a longer range, and a power-saving mode. It is also lighter, more compact, and designed for use on a desktop or shelf.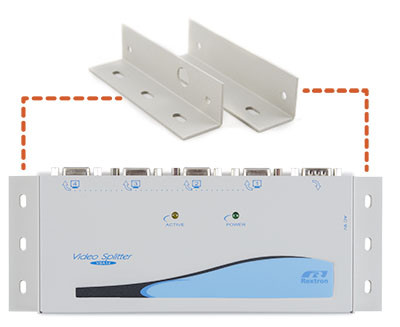 Includes mounting brackets!