The DataPro VGA Dual Panel-Mount female/female cable is designed to run a computer video channel between two VGA face plates, providing a female port on each end.
This is the same cable as our panelmount VGA extension cable except that both ends of the assembly are terminated with female panel-mount style connectors, including the long jack-screws needed for mounting to a wall plate or bulkhead.
The female ends are non-hooded panel-mount DH15 VGA connectors, whose reduced profile allows them to mount in more confined locations than a standard molded backshell.
The cable is made of 75 Ohm video-grade coaxial wire, with triple-shielded mini-coax wires to carry the Red/Green/Blue signals. This low-loss cable allows lengths of up to 200 feet in most cases, with good signal strength and minimal ghosting.
For information about selecting, installing, and using wall plates in your applications, see our Guide to Face Plates and Panel-Mount Cables.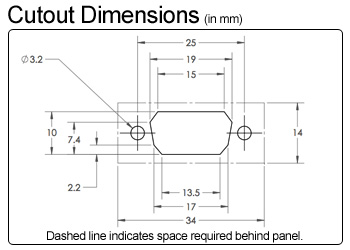 Click here for PDF version