This is a BNC F/F Panel-Mount coupler, designed to mate two male BNC connectors. In particular, this coupler has threading and a mounting nut for securing into a bulkhead, wall plate, or any other panel where a BNC port is desired.
On the interior of the mounting surface, a BNC cable can be run to whatever equipment is remote to the coupler. On the exterior, the BNC female port allows the easy attachment and removal of a BNC cable as desired.
BNC is commonly used for video, especially security camera feeds. When in sets of three, it may represent component video (Y/Pb/Pr) that uses the locking BNC connectors instead of the free-hanging RCA. When in sets of five, it may represent an RGB signal that uses Red/Green/Blue/Vertical/Horizontal, like a VGA signal.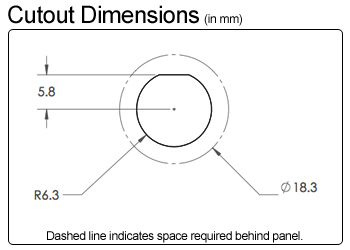 Click here for PDF version