The DataPro 1490 USB cable is a short jumper cable that connects the USB port on the Intel-style motherboard to an external USB connector in a panelmount-style female plug.
This external connector is where the USB bus will connect from the external hub or external devices. It features a panel-mount USB female with 4-40 sized screws.
The 1490 has a duplex 4-pin cable. Most motherboards have two sets of 4-pins for two USB ports like the one on this product.
The type-A female connector is held within a durable over-molded plastic casing with embedded 4-40 nuts, ideal for a chassis mount. The required 4-40 mating screws are included with the cable.
For information about selecting, installing, and using wall plates in your applications, see our Guide to Wall Plates & Cables.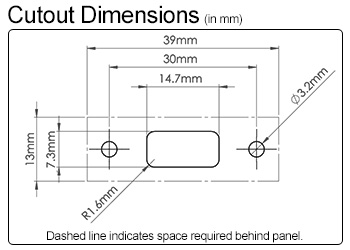 Click here for PDF version